Retirement living provides peace of mind, community and support. 
Pay 20% and move in today
WELCOME TO ONLY RETIREMENT
Located just minutes away from Lindfield's main shopping street, you can take advantage of the suburb's excellent location on the north shore; close to train and bus stations.  The village's smaller community of just 41 units provides a friendly atmosphere with beautiful quadrangle gardens, sunny dining room and exceptional on-site facilities.  Enjoy a restful day amongst the gardens, hairdressing salon or library, or if you're feeling a bit more adventurous, enjoy the swimming pool, games room, community centre or local shops.  Companion animals are also welcome on site.
Located in the historic 'Fairholme' homestead and nestled in a quiet, leafy street, Strathfield Gardens offers residents a friendly community atmosphere and excellent on-site facilities.  Join residents for 'happy hour' in the Grand Lounge, look your best at the on-site hairdressers or relax in the library.  Strathfield Plaza is a short 5-minute drive away and the village bus is on hand for organised days out.  With 64 apartments between studios, 1 and 2 bed styles, Strathfield Gardens really has that village feel that you're after!
Built in 1888, this historic home in Chatswood boasts beautiful grounds, easy access to local shops, social clubs, golf and theatres, and the opportunity for residents to take advantage of the restored mansion and its lovely treasures.  The village, which is built around the grand old home, provides 84 apartments all boasting lift access, from studios to 3 bedrooms (with carer accommodation) and combines the grandeur of yesteryear with leading modern care facilities.  You'll love our grand dining room, heated indoor pool and spa and strong community atmosphere!
Friendly, relaxed environment with your choice of activities
All 3 villages offer 24 hour staffing and choice of activities where you can join in and meet other residents with similar life experiences. Some of these are run by staff and other activities are run by the residents.
The last thing residents want to do when buying real estate in retirement villages is undertaking a renovation prior to moving in.  At Only Retirement, all units are fully renovated using high quality finishes and fittings.
reduce stress by relying on us
When buying in a retirement village, its important that you have a choice of independent living or care apartments and all 3 villages offer both. In our care apartment, all meals, weekly cleaning and linen services are included, meaning you can sit back, relax and enjoy.
MOVE IN NOW, PAY WHEN YOU SELL YOUR HOUSE!
Pay 20% now and have up to 12 months to sell your house and pay the balance 80%. Fully refurbished retirement studios and 1-bedroom apartments located in Sydney.
The MoveToday 80:20 Special Offer is a vendor finance package available on our select retirement apartments across Sydney's Inner West and Lower North Shore. 
It is only available to people who own their own home with no mortgage and is specially designed to allow seniors to move into a fully renovated retirement apartment immediately.
Enjoy the peace of mind, security and community atmosphere of the select villages, while having up to 12 months to sell your existing home and pay the balance 80%.
.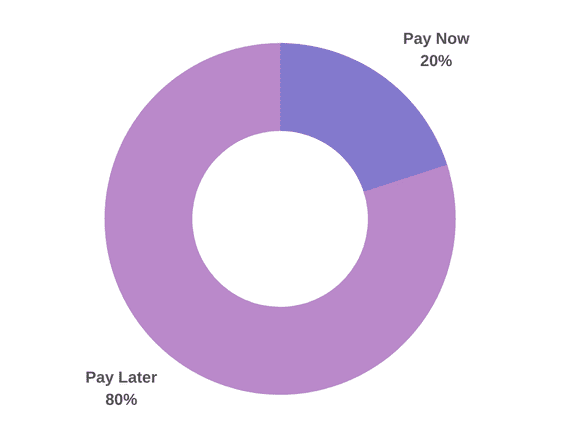 Pay Now 20% & Pay Later 80%
We specialise in retirement village sales and currently offer 11 fully renovated apartments in 3 Sydney locations.
At Strathfield there are 5 fully renovated apartments for sale. Prices range from studio apartments for just $210,000 and one bedroom units from $349,000.
.
Experience behind every sale
At Only Retirement, we have sold over 150 apartments across Sydney Villages over the past 7 years. This means you can rest assured of excellent service from initial enquiry to moving in.
reduce stress by relying on us
There are not many issues we haven't encountered along our journey with clients and we can assist you with most enquiries.
CONTACT US
Call me anytime between 8am and 8pm or fill out the enquiry form and I will contact you within 24 hours.